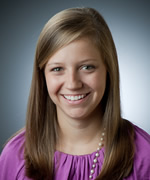 Kathleen Ashley
Director of Programs, Community Health Works
Kathleen serves Community Health Works as the Director of Programs by facilitating and managing the Central Georgia Regional Health Summit, the Central Georgia Stroke Coalition, and the Strong4Life pilot project for Macon, GA, offered by Children's Healthcare of Atlanta. She also helps coordinate Masters of Public Health Internships from different colleges and Universities around Georgia by placing them in projects focused around obesity and stroke. Kathleen is also a member of the Georgia National Physical Activity and Nutrition Community Taskforce, and assisted with the writing of the current State Strategic Plan. In an effort to assist the Central Georgia Cancer Coalition, which is housed under Community Health Works, Kathleen became certified through Morehouse School of Medicine to lead trainings for the colorectal cancer screening intervention program, covering Colorectal Cancer Screening, Intervention and Treatment.

Prior to her role as director of programs, Kathleen joined Community Health Works in June 2010 as a communications assistant where she developed skills in project management, public relations, and website management. Kathleen graduated in 2010 from Mercer University with a Bachelor of Science degree in Communications and Theatre Arts.

Packaging the Message and Promoting the Mission >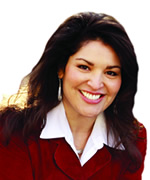 Crista Benavidez
Keynote Speaker
With a commitment to helping organizations overcome any obstacle, Crista F. Benavidez proves that success is contagious. She works to stimulate passion for success in any organization, while encouraging individuals to seek constant, never-ending improvement in every aspect of their lives. Specializing in helping people become better communicators, Crista is internationally recognized and has over 18 years of experience working with groups from a variety of industries with clients such as United States Forest Service, Plains Regional Medical Center, IBM, Texas Instruments—Mexico, University of New Mexico, CISA and many others. She holds a Master of Arts degree, with Distinction, in Organizational Learning and Instructional Technologies and Bachelor of Arts degrees in Communication and Spanish from the University of New Mexico.

Crista's high energy is sure to inspire you and your organization to greater levels of personal power and victory!

Keynote Presentation: Collaboration Strategies: From Brainstorming to Results! >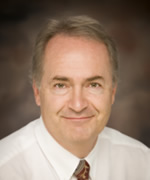 Daryl Bohlender
Vice-President, Clinical Network Services, Western Healthcare Alliance
Daryl manages the Laboratory Services Network operations, consisting of 12 WHA member hospital laboratories who all participate under a joint contract for reference laboratory services with Mayo Medical Laboratories, facilitates quarterly member meetings, providing opportunities for laboratory directors to network, shares best practices, and collaborates on education. Daryl provides specialized consulting services for the laboratory members in the areas of cost accounting, fee schedule development, equipment and staff feasibility, test-sharing, customer empathy programs etc.

In July 2009, Daryl also began managing the operations of Frontline Laboratory Network, another Mayo Medical Laboratory sponsored network, consisting of 14 hospital lab members on the front range of Colorado. In January 2010, he was promoted to Vice-President of Clinical Network Services, and assumed responsibility for managing all clinical peer networks (i.e. Lab, CNOs, Rehab, QI/Risk).

Network Sustainability through Viable Peer Networks >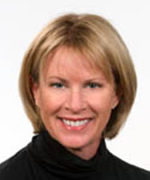 Carolyn Bruce
CEO, Western Healthcare Alliance
Carolyn Bruce has been CEO of Western Healthcare Alliance since 1997. During her tenure, she led WHA from being an in-the-red struggling start up to a multi-million dollar successful health network with over 20 programs, 80 employees and 25 full members.

Going from Grants to Grand$ - Key Metrics of a Sustainable Network >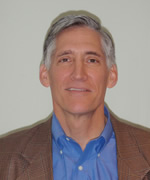 Eric Buckland
Executive Director, ORHQN
Eric entered healthcare in 1979 and has served in the role of CEO for six rural hospitals in four states (three of those hospitals in Oregon).  He also was elected to serve as the 5-state regional representative to the AHA National Small and Rural Governing Council spanning 5+ years.  Eric is currently the Executive Director of the Oregon Rural Health Care Quality Network which he served as a Board member prior to accepting his current position.

Bringing it All Together through Business Planning >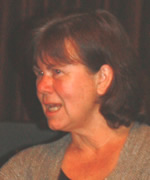 Mary Kay Chess, Ph.D.
NCHN Associate Member
Mary Kay Chess is faculty in an MBA program in the NW where she teaches leadership and personal development and supports the building of learning communities. Dr. Chess also consults with organizations and boards on building the leadership capacity necessary for thriving in our complex world. Mary Kay as served in leadership positions in healthcare in rural and urban hospitals and systems, with medical groups and with networks of shared services including Gundersen Lutheran and Kaiser Permanente. She delights in bringing perspectives from diverse stakeholders to the table to create innovative options and opportunities. Supporting emerging leaders willing to engage in this demanding and invigorating work is her current focus.

Engaged, Resilient: Network Board Members Working Together >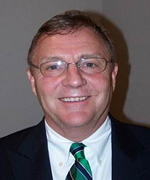 Tim Cox
Executive Director, Northland Healthcare Alliance
Currently, Tim Cox serves as President of Northland Health Alliance, a rural health Alliance located in North Dakota. The Alliance is a coalition of Catholic-led sponsors which includes 24 healthcare facilities working together to strengthen available resources and capacity to deliver value-based healthcare in today's competitive market. Tim has been able to secure over $10 million for members and network programs thought grants and development. Included in those grant dollars are a CAP project, a Community Health Center start up and other diverse community healthcare development initiatives.

Over the past 13 years, Tim has been engaged in many healthcare networking activities, including the startup and on-going development of two major healthcare networks in different regions of the country. Prior to his current position, Tim, served as the Executive Director of the Association of Rural Centers for Health, a hospital network comprised of small rural hospitals located in the corners of Utah, Idaho and Wyoming. Tim was and continues to be heavily involved in the development of the National Cooperative of Health Networks as a charter member and as past president and is a board member of Communities Joined in Action (CJA).


Health Information Technology and Your Network – Bringing it All Together >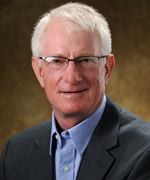 Buzz Davis
CEP, Davis & Associates
Mr. Davis is the President/CEO of Davis & Associates a consulting firm established in 1997. Davis & Associates specializes in strategic business alliances and all types of collaborative endeavors.  The firm provides a comprehensive array of services such as strategic planning, network development, executive and board coaching, training and evaluation. 

Buz's special interests include designing approaches that recognize the complex nature and unique characteristics of each client.  The firm has a cadre of senior consultants with a broad range of expertise.  Client engagements typically start with a team approach to respond to client needs. 

Buz has worked extensively throughout the United States and Internationally.  Currently, he is working with the Mahalia Jackson Early Childhood & Family Learning Center in New Orleans, Illinois Critical Access Hospital Network, Alaska Hospital Association and The Maine Health Management Coalition.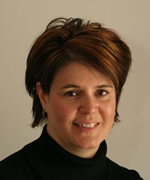 Amy Forsyth-Stephens
Owner, Forsyth-Stephens Consulting
Amy Forsyth-Stephens is the owner of Forsyth-Stephens Consulting, LLC, a new NCHN Business Partner.  Forsyth-Stephens Consulting specializes in development consulting to rural and charitable health organizations, mental health organizations, and other non-profits serving disenfranchised individuals.

Amy most recently served as Chief Development Officer of a national health care non-profit.  Prior to that, she was Executive Director of the Free Clinic of the New River Valley and the Mental Health Association of the New River Valley over a 13-year period of extraordinary growth.  She was recognized as local Citizen of the Year twice, in 1998 and again in 2007, for her work in strengthening the health care safety net of rural Southwest Virginia.  Amy is featured in the 2004 book, The Faces of Public Health, which recognizes 25 individuals across the nation for their effort, energy and accomplishment in the field of public health.

Over her career, Amy has personally written and won 27 program grants and proposals totaling millions from federal and state government sources, private foundations, and corporate entities.  She has negotiated major contributions from large international corporations and authored nine successfully funded competitive grants from the US Department of Health and Human Services.  Amy is known for her ability to transform creative ideas into fundable initiatives, and for designing programs that endure.

Bringing it All Together through Business Planning >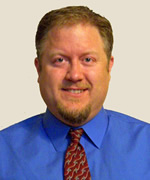 Jason Friesen
President, Health Data Solutions
Currently President of Health Data Solutions along with keeping a smaller role in the PHN as Director of Operations, Jason Friesen has been involved in networks and NCHN for nearly 15 years.

Best Practice Sharing by NCHN Member: Improving Hospital Internal Communications >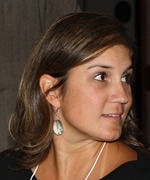 Heather Fuller
Executive Director, Sunflower Health Network
Heather Fuller has been the Executive Director for the Sunflower Health Network since 2005.  She has spent most of her career working in rural health to assist in the development of partnerships and collaboration to share local resources.  She currently serves on the Kansas Hospital Association's HIT advisory board, the council on policy and advocacy, and the Community Health Assessment technical advisory group.  She also serves as a board member of the National Cooperative of Health Networks and the Kansas Association of Healthcare Executives.  Heather received her MS at Kansas State University and is a fellow of the American College of Healthcare Executives. 

Sunflower Health Network Rural Recruitment >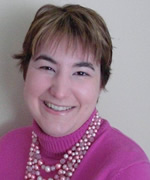 Holly Gabriel
Information Specialist, Rural Assistance Center (RAC)
Holly Gabriel is an information specialist for the Rural Assistance Center (RAC), an online library of rural health and human service resources. She received her Master in Public Health degree from Northern Illinois University and her Master of Library Science degree from Emporia State University. Holly provides reference services for patrons regarding their specific needs, creates information guides on health topics, completes searches of databases, and indexes articles for inclusion on the library's website.

Electronic Resources & Tools for Health Networks >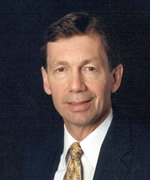 Terry Hill
Executive Director, National Rural Health Resource Center
Terry has directed The Center since its inception in 1990 as the Minnesota Center for Rural Health. Terry has more than 29 years experience working with rural health care providers and communities. He leads all of the federally funded projects at the Center. Terry serves as Chair of the National Rural HIT Coalition and co-leads the HIT Regional Extension Center for MN and ND. He led the development of two rural health networks, the Community Health Information Collaborative (CHIC), a HRSA Office of Rural Health Rural Health Network grantee, and the Northern Lakes Health Consortium, a network of clinics, hospitals and long term care facilities in northeast MN. He twice served as president of the National Cooperative of Health Networks (2008 and 2010), and has worked with rural health providers in more than 35 states.

Terry is an adjunct professor at St. Scholastica and the University of Minnesota, Duluth Medical School. He received his Master of Public Administration from Shippensburg University and a Bachelor of Arts, History/Journalism from the University of Minnesota

Health Information Technology and Your Network – Bringing it All Together >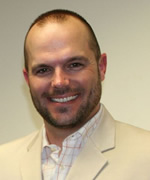 Dave Johnson
Director of Member Relations & Business Development, Rural Wisconsin Health Cooperative
Dave currently serves as the Director of Member Relations & Business Development for RWHC (Rural Wisconsin Health Cooperative). In this roll Dave is responsible for; working with the 34 Member Hospitals to build upon their existing relationships with RWHC and one another, and aligning resources and opportunities for shared service development among the Members. Dave has been working for RWHC since August of 2009.

Prior to joining RWHC, Dave worked in community based long term care services in a number of differing capacities. During a 17 year stint in long term care, Dave worked his way up from a part time habilitation specialist to become the Senior Director of one of the largest private for profit long term care organizations operating in Wisconsin. His particular areas of interest and expertise are in organizational leadership and business development. Dave holds a Bachelor of Science in Management and Marketing from Appalachian State University in Boone, NC and a Master of Business Administration from the Edgewood College School of Business in Madison, WI.

Create your own "Mystery Shopper" Program >
Jack King
Executive Director, Northcentral Montana Healthcare Alliance
Health Information Technology and Your Network – Bringing it All Together >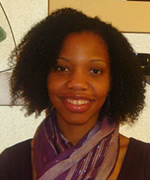 Leticia Manning
Public Health Analyst, Office of Rural Health Policy - Community Based Division
Leticia Manning is the Program Coordinator for the Rural Health Network Development Program and a Project Officer for the Rural Health Outreach Program for the Health Resources Services Administration's (HRSA) Office of Rural Health Policy (ORHP). Leticia joined HRSA in 2008 and the ORHP team in 2009. Prior to joining HRSA, she worked at the Health and Disability Working Group in Boston, Massachusetts as a research associate on developing financing strategies for children with special health care needs and other special populations. She also spent 5 years in Tanzania as a Public Health Educator with a primary focus on HIV/AIDS prevention, health promotion, reproductive health, nutrition and maternal and child health. She has a Master's in Public Health from Boston University's School of Public Health with a concentration focus on International Health and a Bachelor of Science in Neuroscience from the University of Rochester.

News from Washington, DC: Flex Program and ORHP Update >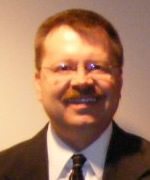 Scot Mitchell
Vice President, Business and Program Development, Western Healthcare Alliance
Scot Mitchell, FACHE, is a seasoned health care and network administration veteran. Prior to joining WHA, Scot was the CEO and administrator for rural and community hospitals. A Fellow of American College of Healthcare Executives, Scot has also been CEO of a health network and successfully led organizations from duress into success.

Going from Grants to Grand$ - Key Metrics of a Sustainable Network >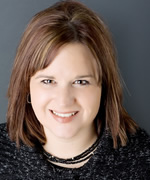 Toniann Richard
Executive Director, Health Care Collaborative of Rural Missouri
Toniann Richard, Executive Director of the Health Care Collaborative of Rural Missouri, a Rural Health Network funded by the Health Care Foundation of Greater Kansas City and Health Resource Services Administration (HRSA). Toniann's career goals for the organization are to successfully develop a rural Health Information Technology Network for the providers and is working with the Network to develop highly effective service delivery models for vulnerable populations. Toniann firmly believes that organizations are more successful when they partner with others and she aspires to teach others how to learn from their successes and challenges.

Toniann has over 12 years of experience in non-profit, and as many years experience working with community networking. In the last four years, her expertise as been instrumental in successfully implementing and launching the following funded programs, many of which were introduced to the County for the very first time: Community Health, Health Information Technology and Telemedicine and Access to Insurance.

Bringing it All Together through Business Planning >
Diversity in Rural Health Networks – A Sustainability Strategy >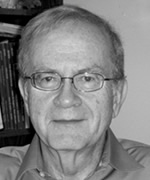 Tim Size
Executive Director, Rural Wisconsin Health Cooperative (RWHC)
Tim Size has been the Executive Director of the Rural Wisconsin Health Cooperative since helping to found it in 1979. The Cooperative is owned and operated by thirty-four rural hospitals with a vision that "Rural Wisconsin communities will be the healthiest in America."

Tim has an undergraduate degree in Biomedical Engineering from Duke University and an MBA in Hospital Administration from the University of Chicago. He was awarded a W.K. Kellogg Foundation National Fellowship from 1987 to 1990 and studied Social Entrepreneurship at the Harvard Business School Executive Education Program in the summer of 2009. He is an adjunct member of the faculty of the University of Wisconsin School of Medicine and Public Health.

Tim has long been a national advocate on behalf of rural health and edits a widely read monthly newsletter for RWHC which includes the country's only known rural health policy cartoon series. Among various state appointments in Wisconsin, Tim is on the state's bond authority for hospitals, the Governor's Rural Health Development Council and the Healthy Wisconsin Leadership Institute's steering committee.

Among national appointments, he has served twice on the U.S. Department of Health and Human Services' (DHHS) National Advisory Committee on Rural Health and Human Services. He is a past president of the National Rural Health Association and was a member of the Institute of Medicine Committee that wrote Quality Through Collaboration: The Future of Rural Health. He was appointed by the GAO in 2010 to serve on the DHHS CO-OP Plan Advisory Board as part of Federal Health Reform.

Regionally, he serves on the Rural Health Research Center Advisory Board at the University of Minnesota and on the Board of Directors of the Essentia Institute of Rural Health.

Health Networks of the Future (Doing More, Better, for Less) >
Steve Stoddard
Executive Director, Southwest Idaho Community Health Network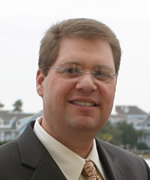 Don Tapella
CEO, Medical Recovery Services
Mr. Tapella has been in healthcare for nearly 20 years and a professional negotiator for over 13 years. He has held positions in account management, marketing and sales, contract negotiation on behalf of payers and providers and hospital business office. Currently he is CEO of Medical Recovery Services, a Revenue Cycle Firm specializing in small community and Critical Access hospitals.

Negotiating from a Position of Strength >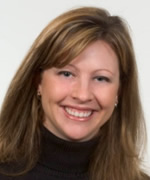 Jessica Taylor
Vice President of Marketing, Western Healthcare Alliance

Jessica Taylor, MBA, joined Western Healthcare Alliance in 2003 and is responsible for the business planning, development and marketing of programs for hospitals and healthcare providers.  A native of Colorado, Jessica worked for the Mayo Clinic for two years prior to rejoining WHA in 2011 in her current role.

Going from Grants to Grand$ - Key Metrics of a Sustainable Network >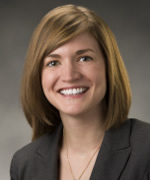 Sally Trnka
Program Coordinator, National Rural Health Resource Center

Sally has been with The Center since 2009 and coordinates educational events, including workshops, conference calls, webinars, and meetings. She also develops and distributes communication materials for programs and assists with public relations and marketing of The Center's services. She provides staffing for Rural Health Innovations (RHI). She also provides support and educational resources to networks nationwide, and provides technical assistance to the Rural Health Information Technology Network Development (RHITND) grantees. She works with the Veteran's Administration at the state, regional and national level. She received degrees in political science and Spanish from the University of Wisconsin, Eau Claire and is pursuing her M.B.A. from the College of St. Scholastica.

Health Information Technology and Your Network – Bringing it All Together >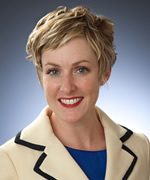 Jessica Walden
Director of Communications, Community Health Works
Jessica Walden, director of communications, promotes community engagement while guiding, maintaining and raising local and statewide awareness of Community Health Works' vision, mission and programs. Jessica serves as the primary liaison to Community Health Works' diverse stakeholders, community partners and the media through strategic marketing and public relations that enhance the knowledge base of outreach. She also facilitates the Bibb County Coalition of the Central Georgia Regional Health Summit, where community-based action plans are devised and implemented to create a healthier county.  As part of the Community Health Works' executive team, she received her Certificate of Nonprofit Management and Leadership – Advanced from Atlanta's Nonprofit University.

A Macon, Ga., native, Jessica began her career in communications over a decade ago after graduating from Georgia State University with a bachelor's degree in journalism. She arrived at Community Health Works after serving as the director of communications for the College Hill Alliance, a privately funded downtown development partnership between the City of Macon and Mercer University. Named one of Macon Magazine's "Five Under 40," she is a graduate of Leadership Macon and the Georgia Academy of Economic Development. She is a Rotarian, member of Georgia Public Broadcasting's Macon Advisory Council and the College Hill Corridor Commission, serves as marketing chair on the Bragg Jam Festival board of directors and volunteers with numerous organizations dedicated to community development. She is a regular guest contributor in the Macon Telegraph and owns and operates a music history tour company in her hometown.

Packaging the Message and Promoting the Mission >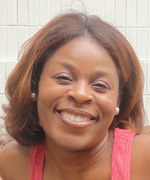 Rebecca Wilson, MPH CHES
Public Health Analyst, Primary Care Office Program Coordinator, HRSA/Bureau of Health Professions/Office of Shortage Designation
Rebecca is currently the Program Coordinator for the State Primary Care Office Program at HRSA in Rockville MD. State Primary Care Office grantees serve as a focal point for designating health professional shortage areas and increasing access to care and facilitate the coordination of activities within a State that relate to the delivery of primary care services and the recruitment and retention of critical health care providers.

Prior to coming to HRSA, Rebecca attended graduate school at Georgia Southern University. Previously she held a position as a behavioral health counselor in a residential treatment facility in Georgia.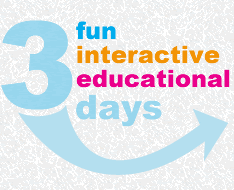 Past Conference Reviews
Our Sponsors