EMTS (Equipment Management & Technology Solutions)
2012 Exhibitor
The simple intent of the services we provide to our partner facilities is to dramatically reduce the amount of money they spend on capital equipment acquisitions and service contracts without having any impact to current hospital operations or level of patient care. On the average, we save our partner facilities roughly 8%-12% annually (from their final vendor quote). Our no-risk model is performance based meaning if we can't provide savings, there are no fees. If you realize savings as a result of our services, we will share in those savings.
Contact:
Larry Cantarano
Ph: 303-932-9474
Fax: 720-875-1238
Email: lcantarano@emtsolutions.biz
Web: www.emtsolutions.biz

Georgia Health Policy Center
Sponsor of Monday Networking Breakfast & Tuesday Morning Break
The Georgia Health Policy Center (GHPC), housed within Georgia State University's Andrew Young School of Policy Studies, provides evidence-based research, program development, and policy guidance. We work locally, statewide, and nationally to improve health status at the community level.

The GHPC focuses on solutions to complex issues facing health care today including: insurance coverage, long-term services and supports, health care reform, children's health and well-being, health in all policies, and the development of rural and urban health systems. We seek policy solutions at local, state, and national levels; in public and private settings; and alignment among all of these.

The center offers a wide range of qualitative and quantitative research, evaluation, meeting design and facilitation, grants management, strategic planning, and translation services as well as technical assistance to communities and decision makers. We draw on experience from more than 100 projects supported by more than 75 diverse clients. Today the center is at work throughout Georgia and in more than 200 communities across the nation, helping communities achieve health improvement.

Please visit www.gsu.edu/ghpc or follow us on Facebook at www.facebook.com/GeorgiaHealthPolicyCenter to learn more
Contact:
Beverly Tyler
Ph: 404-413-0288
Fax: 404-413-0316
Email: btyler@gsu.edu
Web: www.gsu.edu/ghpc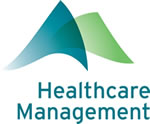 Healthcare Management
NCHN Member Partner and 2012 Exhibitor
Healthcare Management (HCM) is a healthcare revenue cycle company operated by Western Healthcare Alliance. Healthcare Management offers programs and services built to provide network sustainability for healthcare organizations across the country. Western Healthcare Alliance (WHA) is a non-profit network formed in 1989 to combine resources for the benefit of all members and better address rural healthcare issues and provides revenue cycle services, reference laboratory services, employee health benefits, regional workforce development, property insurance, leadership education and peer review.
Contact:
Pilar Mank
Ph: 970.986.3590
Email: pilar.mank@hcmcolorado.com
Web: www.HCMColorado.com

HospitalPortal
2012 Exhibitor
HospitalPortal offers a full-featured intranet solution that was specifically designed with Small and Rural hospitals in mind. The system includes over 30 components from the Joint Commission compliant Policy and Procedure Manager to an integrated Help Desk work order system and specialty portals for secured groups such as Board Members or Physicians. The intuitive and easy- to-use system is fill-in-the blanks in nature and allows non-technical super users from departments across the hospital to publish their own content including photos and videos with minimal assistance from IT resources.
Benefits include dramatic reduction of paper and printing, workflow automation, and compliance improvements. Healthcare specific features such as Emergency Preparedness components and fillable forms to automate previously paper processes improve efficiency when it matters most. Thoughtful publishing capabilities such as On-Call Schedule Manager and departmental/committee and organization-wide calendars that allow adding events to an individual Outlook calendar integrate real-time information from different sources.
Use of the intranet to engage staff and serve as the "headline news" of the organization keeps staff interested by providing quick, easy access to everything from the Cafeteria menu to critical benefits information. Most of all, HospitalPortal's well-designed system fills the gaps not addressed by other systems and breaks through the silos of highly-specialized information that often reside in hospitals, using sophisticated security to allow easy access to all necessary systems from one launching pad. Advanced tools such as user-specific Dashboards to aggregate key data pulled from multiple hospital systems typify the integration benefits of HospitalPortal's intranet solution.
Contact:
Regan Sonnabend
Ph: 847-632-0434
Fax: 847-632-0423
Email: rsonnabend@hospitalportal.net
Web: HospitalPortal.net

National Rural Health Resource Center
2012 Advertiser
The National Rural Health Resource Center (The Center) is a nonprofit organization dedicated to sustaining and improving health care in rural communities.  As the nation's leading technical assistance and knowledge center in rural health, The Center focuses on five core areas:
Performance Improvement
Health Information Technology
Recruitment & Retention
Community Health Assessments
Networking and Rural Health Networks
Visit our website for more information www.ruralcenter.org, or contact The Center directly to discuss services for your network.  Ph: 218-727-9390 Email: strnka@ruralcenter.org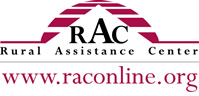 Rural Assistance Center
2012 Exhibitor
The Rural Assistance Center (RAC) was established in December 2002 as a rural health and human services "information portal." RAC helps rural communities and other rural stakeholders access the full range of available programs, funding, and research that can enable them to provide quality health and human services to rural residents.
Contact:
Holly Gabriel
Ph: 701-777-0772
Email: holly.gabriel@med.und.edu
Web: www.raconline.org

Rural Wisconsin Health Cooperative
NCHN Member Partner and 2012 Exhibitor
Rural Wisconsin Health Cooperative (RWHC) is owned by 35 rural, general medical surgical hospitals in Wisconsin. Since 1979, RWHC has been providing affordable and effective services to rural health entities. Let us put our experience to work for your members today!
Contact:
Dave Johnson
Ph: 608-644-3227
Email: djohnson@rwhc.com
Web: www.rhwc.com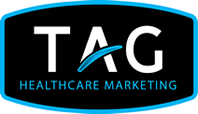 TAG Healthcare Marketing
NCHN Business Partner and 2012 Exhibitor
Healthcare Strategic Planning & Marketing
Contact:
Kim Sojka
Ph: 563-506-8457
Email: kims@tagmarcom.com
Web: taghcm.com
Exhibitors

EMTS (Equipment Management & Technology Solutions)
Healthcare Management
HospitalPortal.net
Rural Assistance Center
Rural Wisconsin Health Cooperative
Sponsors
Find out how...
Advertisers
National Rural Health Resource Center
Find out how...