Chris Baber
Greeley County EMT
Chris Baber is a long time volunteer for the local emergency medical technicians in addition to her full time job as physical education instructor at the local school.  She brings tremendous dedication to a difficult job and is not satisfied by simply contributing in this role.  She has helped the EMT's and the community gain status as  Heart Safe Community and is helping to pilot a state electronic records. 

Frontier Community Based Partners Contribute to Local Health Systems >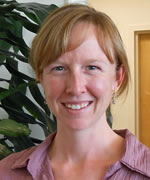 Cassalyn David, MPH
Network Director, Santa Cruz County Adolescent Wellness Network
Cassalyn David, MPH, serves Southern Arizona as the Director of the Santa Cruz County Adolescent Wellness Network. Cassalyn received her BA in Interdisciplinary Studies/International Studies from the University of Arizona and Public Health Master's Degree from the University of Washington. She studied social policy in the Czech Republic, assisted newly resettled refugees with finding employment, served as an AmeriCorps VISTA with Habitat for Humanity, and worked as a Ranger in Denali National Park, Alaska before returning to her home state of Arizona. She belongs to the American Public Health Association, Arizona Public Health Association, and the National Cooperative of Health Networks Association.

Crafting Value Propositions for Vertical Networks >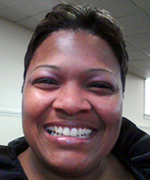 Gerrelda Davis, M.B.A.
Director, Bureau of Primary Care and Rural Health
Gerrelda Davis has been the Director of the Louisiana Department of Health and Hospitals – Office of Public Health's Bureau of Primary Care and Rural Health since 2007. As director, Gerrelda is responsible for the management and oversight of more than 40 professional and support personnel, as well as the administration of four service units, including the Chronic Disease Prevention and Control Unit; the Health Systems Development Unit; the Operations Support Unit; and the Practice Management Consulting Unit. These units and their respective programs have a major impact on the emergence, growth and continued viability of healthcare providers,  critical access hospitals, federally qualified health centers, parish health units, private and publicly funded primary health care clinics, public hospitals, rural health clinics, rural hospitals, school-based health centers, and small rural hospitals.

Gerrelda has an MBA with a concentration in health care management and a BA in English. She has worked for the department for 19 years, serving in numerous positions including: Disease Intervention Specialist, Training and Development Specialist, Primary Care Officer and Chronic Disease Director. In an effort to provide comprehensive direction to Bureau staff regarding day-to-day operations, Gerrelda works closely with other departmental agencies, federal and state partners, and stakeholders. She serves as a principal advisor to rural and underserved community leaders and other agencies in analyzing health care needs.

To identify and pursue opportunities for increased access and funding for primary care and rural health initiatives, Gerrelda also meets with federal and state government officials, federal and state legislators, philanthropic administrators, hospitals, clinic and community health center administrators, health care experts, consumer advocacy administrators, health care attorneys, and leading experts from other states. She is responsible for formulating and implementing policies and procedures to ensure that all programs are administered within the scope of the law; she collaborates with state and federal officials to increase the supply of primary care providers in rural and underserved areas; works to strengthen the health care infrastructure; and builds capacity at the state and community levels to ensure sufficient health care access for the improvement of the overall health status of Louisiana citizens of all socio-economic levels. Gerrelda is a strong advocate for quality and accessible healthcare for all.

Welcome from Gerrelda Davis, Director, Bureau of Primary Care & Rural Health, Louisiana >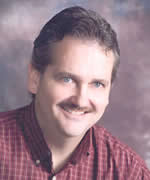 Dr. Wendell Ellis
Greeley County Health Services
Dr. Wendel Ellis has been with Greeley County Health Services since 1993.  He is Board Certified in Family Practice as well as a doctor of osteopathy certification. 

Dr. Ellis is a past president of the Midwest Clinician's Network and a founding member of the Kansas Clinician's Network.  He has also served as the President of the Joint Medical Executive Committee in addition to many community roles.  Dr. Ellis is the current Medical Director for Wallace County and the Good Samaritan Prairie Manor Nursing Home.  He is the Medical Director for the all volunteer Wallace County Emergency Medical Technicians and was instrumental in writing protocols for this group.  Additionally, Dr. Ellis is a deputy district coroner for Wallace County as well. 

He graduated from Greenville College in 1986 and then from the Southeastern College of Osteopathic Medicine in 1990.  Dr. Ellis completed an internship at Phelps County Regional Medical Center in Rolla, Missouri in 1991 and a Family Practice Residency at Smoky Hill Family Practice in 1993 where he served as co chief resident. 

Dr. Ellis currently serves as a volunteer assistant clinical professor for the University of Kansas School of Medicine in Wichita.   He has received special awards and recognition from the National Health Service Corp with an Award for Excellence in 1995 as well as 100% Access recognition from the Kansas Association for the Medically Underserved.  Dr. Ellis was also recognized with the Resident Teacher Award at Smoky Hill in 1992 and 1993.  Dr. Ellis is a strong champion of the National Health Service Corps having served as a loan repayor for two terms.  Following this involvement, he continues to remain active with the NHSC, speaking at conferences and advising new members.  He even founded a separate foundation in support of the NHSC alumni called the Foundation for Health Care Access. 

Largely through these efforts and because of the strong partnership with Dr. Robert Moser, Greeley County Health Services was chosen as one of only four communities across the nation to serve as a host for the NHSC's 25th anniversary celebration social reconnaissance and research site.   This opportunity helped to lay the foundation for much of the program building and grants that have been received through the organization to date. 

Dr. Ellis also includes memberships in the American Academy of Family Physicians, the Kansas Academy of Family Physicians, the American Osteopathic Association and the American Academy of Osteopathic Family Physicians.  Dr. Ellis is currently a member of the Kansas Medical Society and the Southwest Kansas Medical Society. 

Frontier Community Based Partners Contribute to Local Health Systems >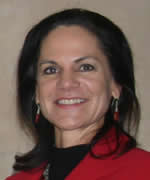 Gail Emrick
Executive Director, Southeast Arizona Area Health Education Center (SEAHEC)
Gail Emrick is the Executive Director of the Southeast Arizona Area Health Education Center (SEAHEC), a health workforce development agency serving rural and underserved communities and health service agencies in three border counties of Arizona. She also serves as Adjunct Faculty of the University of Arizona, College of Public Health.

Firmly believing that health and community well-being are linked to the larger issues of social and economic well-being (and inversely linked to social, political and economic discrimination), Gail's studies and work integrate social and economic development issues with health. At Columbia University, in the city of New York, she earned her joint Masters Degree in Public Health and International Affairs, with a focus on Latin America's economic and political development.

Ms. Emrick is an International Health and Development Specialist who has dedicated her professional life to promote the wellbeing of individuals, families and communities in Central America and the U.S.-Mexico border regions. With twenty five years of experience in program management, Gail has demonstrated her capacity in challenging roles as Executive Director, Principal Investigator, Regional Technical Advisor and senior Program Officer for international and local non-profit organizations including Project Concern International and the United Nations World Food Programme, as well as US-based academic institutions including the University of Arizona.

Her lifetime passion for international health began with the initiation of the Mayan Women's Health Network (Guatemala 1987-1990) and continues today with the Arizona Border Communities (ABC) Health Network, originally HRSA-funded (FY2010). The ABC Health Network promotes collaboration for improved health service delivery among Arizona and Sonoran border communities.

Ms. Emrick, an Arizona native, is blessed with three children, who have been raised both in the U.S. and in Central America. The family follow the philosophy of "blooming where they are planted"!

Network Leader Sharing Session >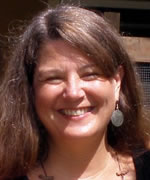 Diane Gasaway
Executive Director, Northwest Cooperative Development Center
Diane has been Executive Director of NWCDC since 2003. She is responsible for fulfilling the Center's mission to foster community economic growth through the cooperative business model. Diane provides guidance and oversight on a wide range of projects, from home care to online food co-ops; from housing to transportation, from agriculture to sustainable forestry; technical assistance skills include strategic planning, co-op education, co-op development, grant administration, and budget management for multiple projects funded by several sources. Diane has 13 years of financial employment background and a Master of Public Administration degree with a policy emphasis.

Cooperative Business Opportunities to Support Care Giving in Rural America >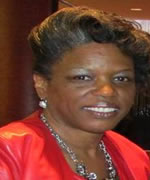 Marcia Green
Rural Network Development Project Officer, HRSA/ORHP
Marcia is currently the Program Coordinator for the new Rural Health Information Technology Network Development (RHITND) Program. The purpose of the RHITND program is to improve health care and support the adoption of health information technology (HIT) in rural America by providing targeted support to rural health networks. 
 
Prior to working in ORHP, Marcia was a Public Health Analyst in the Bureau of Health Professions, Division of Student Loans and Scholarships, supporting the American Recovery and Reinvestment Act (ARRA) Scholarships for Disadvantaged Students Program. She has worked in public health for over 20 years with responsibilities including coordinator of youth and family services, project director for federal grants as well as providing technical assistance for federal contracts.

Marcia obtained her Bachelor's degree in Sociology from Morgan State University, Baltimore, MD. and Master's in Social Work from Adelphi University, Garden City, N.Y.

HIT – It's Not Going Away! Find Out How to Support Your Members >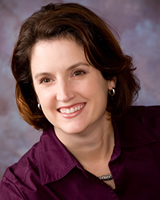 Chrysanne Grund
Project Director, Greeley County Health Services
Chrysanne Grund has worked with Greeley County Health Services for the last eighteen years.  During this time, she's worked in a number of roles including insurance billing, office management and most recently as Project Director. Chrysanne was recognized for her work and years of community service by the Robert Wood Johnson Foundation and was named as a Community Health Leader in 2011.   GCHS has been involved with national programs such as the National Health Service Corps, Healthy Communities Access Program and was designated as a National Community Center of Excellence in Women's Health in October 2004.  GCHS is one of 40 programs across the nation working with the Rural Health Information Technology Network Development grant. 

Chrysanne's commitment to healthcare does not stop at the office.  She is also a founding member of an independent healthcare foundation in Wallace County and serves as a member of the Sunflower Foundation's 2008 Health Advocacy Fellowship class.   Chrysanne has consulted with other rural health systems and specializes in program development and grant writing and has accumulated over $4,800,000 in grants for GCHS and other organizations. 

Chrysanne enjoys spending family time with her husband Jerry and two children Callahan and Chisum on their farm and ranch outside of Wallace, Kansas.

Frontier Community Based Partners Contribute to Local Health Systems >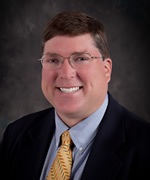 Chris Hopkins
Vice President of Strategy and Business Development, Montana Health Network
Chris Hopkins, a native of San Diego, CA has worked in Healthcare for over 23 years. His healthcare career started out in the finance department at University of Utah Health Sciences Center in Salt Lake City where he managed the CDM and Decision Support Departments. In 2000 Chris went to work for the Sisters of Charity Leavenworth Health Systems in their Montana affiliates as Associate Administrator of Ancillary Services at St. James Healthcare in Butte and VP of Operations at Holy Rosary in Miles City. Chris also served for one year as interim CEO of Ruby Valley Hospital, a Critical Access Hospital in Sheridan Montana. Chris has been Vice President of Strategy and Business Development for Montana Health Network since 2008. Chris is responsible for bringing in new service lines and providing increased services at reduced costs for the rural facilities in Montana. Chris sits on the advisory board for Montana State University, Billings and for Montana AHEC. He has worked closely with hospital CEO's, educational leaders and healthcare providers across the state.

Chris has a bachelor's degree in history from Humboldt State University in Arcata California and a Master's Degree in Business Administration from the University of Utah. Chris and Carolyn, his spouse, have three children, two dogs and currently soaking up all that Montana has to offer. Chris spends his winters driving icy roads to accommodate his kid's love of hockey and spends his summers on the water to accommodate his own love of fishing.   

Primary Care Telemedicine in Montana >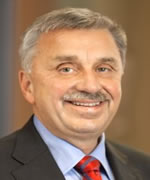 Randy Jacobs
TAG Healthcare Marketing
For nearly 30 years, Randy (RJ) Jacobs  has been vital to the marketing success and business growth of many clients. RJ has a BA from Augustana College, MA from Claremont Graduate University, ongoing graduate studies at University of Iowa Tippie College of Business.  Randy is among the TAG Communications senior leadership team; President of  TAG Healthcare. His marketing strategy and creative management expertise has resulted in major contributions to clients such KONE Elevator-Global, Hill-Rom, GE Major Appliance, Kimball Office, Lee Enterprises, Iowa Health System, Monoxivent, Whiteco Industries, PCT Engineered Systems, Medicap Pharmacies, Genesis Health System and Trinity Regional Health System (Quad Cities).

Finding and Communicating the Sweet Spot: Developing Your Network's Marketing Plan >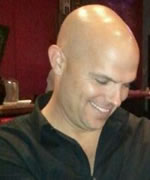 Dave Johnson
Director of Member Relations & Business Development, Rural Wisconsin Hospital Cooperative
Dave currently serves as the Director of Member Relations & Business Development for RWHC (Rural Wisconsin Health Cooperative). In this roll Dave is responsible for; working with the 34 Member Hospitals to build upon their existing relationships with RWHC and one another, and aligning resources and opportunities for shared service development among the Members. Dave has been working for RWHC since August of 2009.

Prior to joining RWHC, Dave worked in community based long term care services in a number of differing capacities. During a 17 year stint in long term care, Dave worked his way up from a part time habilitation specialist to become the Senior Director of one of the largest private for profit long term care organizations operating in Wisconsin. His particular areas of interest and expertise are in organizational leadership and business development. Dave holds a Bachelor of Science in Management and Marketing from Appalachian State University in Boone, NC and a Master of Business Administration from the Edgewood College School of Business in Madison, WI.

Board Communication: Keeping them Engaged Outside the Board Room >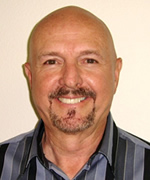 Dave Jones
Chief Executive Officer, Mountain Valleys Health Centers (CA)
Dave Jones has served as CEO for Mountain Valleys Health Centers since 1987. There he oversees all phases of the business including human resources, budgeting, marketing, fundraising, and delivering quality health care. He reports to the Board on all matters concerning long range planning and company policy. Among his achievements are the following:

Nurtured local dream into reality by arranging funding for and constructing of a modern, million dollar medical facility
Merged with another clinic corporation in July 2001 bringing total sites to three
Annexed three site private practice group bringing total corporate sites to six in October 2002 making this corporation the only primary care health provider over a 6,000 square mile area
Increased annual corporate revenues from $224,000 to over $5,000,000 through expansion of services and corporate mergers
Immediate past President for Shasta Consortium of Community Health Centers and Board Treasurer for Northern Sierra Rural Health Network
Former Board President and founding member of California State Rural Health Association

Improving Access to Specialty Care through Network Collaboration >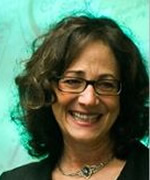 Jessica Lipnack
Keynote Speaker, CEO and co-founder of Netage
Jessica Lipnack is CEO and co-founder of NetAge, a Boston-based consultancy. For three decades, Jessica and Jeff Stamps (1944-2011), the company's founders, have provided expertise and tools that allow their clients to collaborate more effectively in virtual teams, cross-boundary organizations, and networks. NetAge's pioneering initiatives are in use in global companies, public sector organizations, non-profits, governments, and religious denominations.

Jessica's research and practical experience have taken her around the world. Among the clients for whom she has delivered training, seminars, and consulting: Alberta Health Services, American Management Association, Assurant, Apple, AT&T Universal Card Services, BankBoston, The Brookings Institution, Cisco, Credit Suisse, Digital Equipment Corporation, Dudley Street Neighborhood Initiative, General Electric, Fidelity Investments, Fiserv, Hewlett-Packard, Hyatt Hotels, IBM, Intel, Kerr-McGee, Marriott, National Association of Corporate Directors, National Education Association, NCR, Omgeo, PeopleSoft, Pfizer, Presbyterian Church (U.S.A.), Qantas, Roche, Royal Dutch Shell, Steelcase, Tetra Pak, The United Nations, The White House, U.S. Army, U.S. Joint Forces, Visiting Nurse Service of New York, Volvo, and the Wisconsin Technology Initiative.

With Jeff, Jessica literally wrote the book on Networking (Doubleday) and on Virtual Teams (Wiley)—along with four other books, including The TeamNet Factor and The Age of the Network—that have been translated into many languages. Noted writing includes "Why BP Crashed and Killed the Gulf" (Harvard Business Review Blogs); "The Virtual, Networked Organization" (in The Handbook of High Performance Virtual Teams, Jossey-Bass); "The Strange Beauty of Virtual Teams;" "The Easier Way to Work: Collaborating in World- Class Virtual Teams;" and "Communicate, Collaborate, Coordinate, Decide: How IT Achieves Strategic Leadership."

The landmark article, "Can Absence Make a Team Grow Stronger?", Harvard Business Review, which Jessica and Jeff wrote with two business school professors, reported on best practices in "far-flung" teams and is included in HBR's 10 Must Reads on Teams. Jessica and Jeff also served as mentors for the Harvard Business Press Pocket Mentor Leading Virtual Teams. And, Jessica served as subject-matter expert for American Management Association's course on leading virtual teams.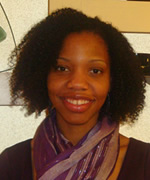 Leticia Manning
Public Health Analyst, Office of Rural Health Policy - Community Based Division
Leticia Manning is the Program Coordinator for the Rural Health Network Development Program and a Project Officer for the Rural Health Outreach Program for the Health Resources Services Administration's (HRSA) Office of Rural Health Policy (ORHP). Leticia joined HRSA in 2008 and the ORHP team in 2009. Prior to joining HRSA, she worked at the Health and Disability Working Group in Boston, Massachusetts as a research associate on developing financing strategies for children with special health care needs and other special populations. She also spent 5 years in Tanzania as a Public Health Educator with a primary focus on HIV/AIDS prevention, health promotion, reproductive health, nutrition and maternal and child health. She has a Master's in Public Health from Boston University's School of Public Health with a concentration focus on International Health and a Bachelor of Science in Neuroscience from the University of Rochester.

Pre-Conference Workshop: Got Outcomes? What's Your Evidence? >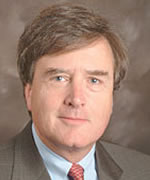 Heman A. Marshall, III
Principal, Woods Rogers Attorneys at Law (VA)
Heman A. Marshall III practices primarily in the areas of health law, general corporate and antitrust. His areas of concentration include, but are not limited to, assisting his clients in the complex area of federal and state regulatory schemes such as Stark II, state and federal anti- kickback laws, Medicare and Medicaid reimbursement issues, managed care negotiations, physician-hospital contracting, joint venture efforts, and antitrust issues.

He has served as the Coordinator of the firm's Health Law Practice Section since its inception in the early 1980's, and was the initial Chairman of the Virginia Bar Association Health Law Section upon its founding. He has also served as the Chairman of the Virginia State Bar Health Law Section and the Virginia State Bar Antitrust, Franchise and Trade Regulations Section, and is currently a member of the Governing Counsel of the Virginia Bar Association Health Law Section.

He is currently a member of the Virginia State Bar and Virginia Bar Association, the American Bar Association, the ABA Health Law Section serving on several of its special committees, and the American Health Lawyers Association. He is listed in the "Best Lawyers in America" under the categories of both Health Care Law and Antitrust, "Virginia's Legal Elite," "Virginia's Super Lawyers" and numerous Who's Who publications including Marquis' Who's Who in American Law. He was recently made a member of "Outstanding Lawyers of America" and is a fellow of both the Virginia Bar Foundation and the American Bar Foundation.

An Interactive Workshop on the Impact of Federal Antitrust Laws on Network Operations AKA "But officer, I didn't really mean to conspire!" >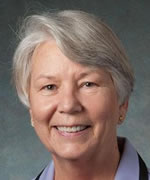 Gwen Martin, Ph.D.
EVALYTICS LLC
Gwen Martin, Ph.D. leads EVALYTICS LLC, a research, program evaluation and consulting company.  She has 20+ years' experience in research, program evaluation and program development.  Prior to founding EVALYTICS, she was Executive Director and Director of Research for the Center for Women's Business Research in Washington, D.C; Director of Community Enterprise & Entrepreneurial Development and the Director of Business Research & Information Development Group with the University of Missouri; and Manager of Research & Evaluation for the Ewing Marion Kauffman Foundation.

Dr. Martin's research and evaluation spans substantive areas including Health Care, Business, Entrepreneurship, Organization Development, Technology and Innovation, Leadership, Education, Economic Development, Community Development, Product Market Research, Customer Relationship Marketing and social issues.  Findings from her work have been instrumental in program, product, and service creation and enhancement. 

Most recently, Dr. Martin has focused her efforts on research technical assistance and program evaluation for multiple and varied programs.  Recent and current clients include: Ascension Health and Ascension Health Information Systems (AHIS); Emmanuel Family and Child Development Center; Health Care Foundation of Greater Kansas City; Health Care Collaborative of Rural Missouri; Kansas City, Kansas City Kansas Community College; MOCSA; REACH Healthcare Foundation; and, United States Pharmacopeia (USP). 

Martin's work has been funded by numerous governmental agencies, foundations, entrepreneurship programs, and non-profit organizations.  Her research includes over 200 studies and she is a frequent conference presenter.  She holds a Ph.D. in sociology from the University of Kansas with special emphasis in gender and social inequality.

Pre-Conference Workshop: Got Outcomes? What's Your Evidence? >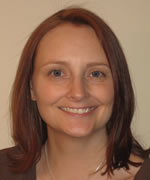 Becky A Melzer, M.A.
Evaluation Edge LLC
Becky A Melzer, M.A. leads Evaluation Edge LLC, a research and evaluation company.  She has 15 years' experience in research, evaluation and methods.  Prior to founding her own company, Melzer was Senior Research Analyst for the Center for Women's Business Research and Project Manager and Research Analyst on a number of governmental contracts through Johnson, Basin & Shaw and COSMOS.

Melzer's evaluation and research experience spans policy, child health, gender, business, advanced statistics and methods.  She has provided leadership and expertise on a variety of governmental grants, including: OSHA (DOL), National Minority Council, TIPS (HHS), Agency for Healthcare Research and Quality, National Women's Business Council, SBA, AID, and DoED, DHS; as well as a number of privately-funded contracts and grants from United States Pharmacopeia, State of Maryland, Walmart Foundation, Verizon Foundation, UPS Foundation, American Express, Wells Fargo, KeyBank and others.

Melzer is a prolific contributor to the American Evaluation Association's regional and annual conferences.  She has more than 120 studies in a broad band of substantive areas and is a frequent presenter at events focused on research and evaluation.  Melzer has an MA from George Washington University in Sociology – Quantitative Track and a B.A. in Sociology – Concentrations in Psychology and Organizational Processes from the University of Maryland.

Pre-Conference Workshop: Got Outcomes? What's Your Evidence? >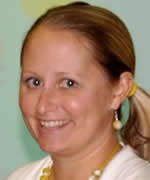 Lisa Moritz, RN
Greeley County
Lisa is a dedicated member of the Greeley County community.  She has served as the County Health Nurse for the last six years and incorporates her energy and love of a healthy lifestyle into her work as a county and school health nurse.  She is responsible for the annual health fair and frequently collaborates on multiple projects across the county. 

Frontier Community Based Partners Contribute to Local Health Systems >
Natalie Roy
Executive Director, AgriSafe
Natalie Roy, Executive Director of AgriSafe Network, has dedicated her public health career to the field of rural health. In 2003 she lead a steering committee to develop the AgriSafe Network. AgriSafe is a national non-profit serving the health care needs of agricultural producers through training and provision of educational resources. Today, she serves as Executive Director of AgriSafe and works with local, state and national stakeholders to advance the mission of AgriSafe. Utilizing her prior work experience both in the academic and public health arena, Natalie develops innovative strategies to advance the field of occupational agricultural health.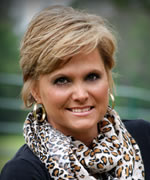 Stacie Pace
Director, Southeast Oklahoma Rural Health Network
Stacie Pace grew up in a small rural town in southeast Oklahoma. After attending college she moved to Dallas, Texas where she worked in marketing and advertising. Feeling the pull of hometown, Stacie moved her children back to southeast Oklahoma where she started her own entertainment business in the local music industry. Since Stacie Pace joined Little Dixie Community Action Agency, Inc. (LDCAA) in 2001, she has been assisting Southeastern Oklahoma communities build capacity and assisting with development as an economic/community developer.  

Stacie currently serves LDCAA as the Southeast Oklahoma Rural Health Network Director. Being involved in several community organizations and part of their boards keeps Stacie in touch with the needs of the communities in Southeast Oklahoma.  She attended Southeastern Oklahoma State University for a bachelor of arts in music and is currently attending classes and working toward a Nursing degree.

Finding and Communicating the Sweet Spot: Developing Your Network's Marketing Plan >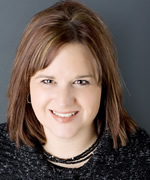 Toniann Richard
Executive Director, Health Care Collaborative of Rural Missouri
Toniann Richard, Executive Director of the Health Care Collaborative of Rural Missouri, a Rural Health Network funded by the Health Care Foundation of Greater Kansas City and Health Resource Services Administration (HRSA). Toniann's career goals for the organization are to successfully develop a rural Health Information Technology Network for the providers and is working with the Network to develop highly effective service delivery models for vulnerable populations. Toniann firmly believes that organizations are more successful when they partner with others and she aspires to teach others how to learn from their successes and challenges.

Toniann has over 12 years of experience in non-profit, and as many years experience working with community networking. In the last four years, her expertise as been instrumental in successfully implementing and launching the following funded programs, many of which were introduced to the County for the very first time: Community Health, Health Information Technology and Telemedicine and Access to Insurance.

Pre-Conference Workshop: Got Outcomes? What's Your Evidence? >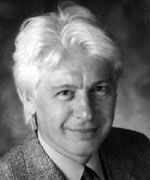 Jay Seifert, M.A.
Jay Seifert, Co-founder, WellStartNow (TX)
Jay Seifert is a pioneer in applying established principles of social neuroscience and behavioral economics to individual and organizational "wellness."  His strategy is specifically designed to improve the health and well-being of those individuals most at risk for preventable chronic illness but least likely to participate in traditional "diet and exercise" programs. 

In 2005, Jay Co-founded LoneStart Wellness and began implementing the LoneStart Team Esteem Challenge, a hands-on behavioral initiative designed to inculcate the essential sense of self-belief necessary for enduring behavior change.  This is accomplished through careful messaging, instilling a realistic expectation of success and creating a new culture within the organization that fosters well-being so healthier behaviors are learned, adopted, shared and sustained. 

When this occurs, multiple benefits beyond cost savings and a healthier workforce accrue to the organization.  These include pronounced improvements in employee morale, communication, engagement, team-building and sense of mission.

Jay earned his Bachelor's degree (psychology) at Miami University; and his Master's degree (social psychology) at Tulane University.  Jay has presented LoneStart's Achieve and Believe behavioral strategy at numerous government, health care and corporate conferences.

Wellness?  That is so 2012!  Reframing our Conversation about Well-Being for 2013 & Beyond >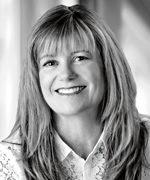 Eileen Tremaine, MPA

Eileen Tremaine, MPA, has over 23 years of progressive health care experience in assisting rural health centers and hospitals meet the ever growing and changing needs of their communities through needs assessments; program and resource development; and community collaboration. This successful experience includes Federally Qualified Health Center management, Corporate Compliance program development and management, HIPAA program management, multi-agency collaborative program development, and over $11 million in direct grant awards. Eileen currently serves a grant reviewer for the U.S. Department of Health and Human Services Office (HRSA) and the Centers for Medicare and Medicaid Services (CMS).

Ms. Tremaine has a B.A. in Business Management from Seattle Pacific University, Seattle, WA, and a Masters in Public Administration from Walden University.

Improving Access to Specialty Care through Network Collaboration >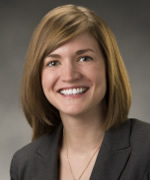 Sally Trnka
Program Coordinator, National Rural Health Resource Center

Sally has been with The National Rural Health Resource Center since 2009. Sally provides support and educational resources to networks nationwide including strategic and business plan development, marketing plan development and sustainability planning, and provides technical assistance to the Rural Health Information Technology Network Development (RHITND) grantees. She works with the Veteran's Administration at the state, regional and national level. She also coordinates educational events, including conferences and workshops and develops and distributes communication materials for programs and assists with public relations and marketing of The Center's services. She received degrees in political science and Spanish from the University of Wisconsin, Eau Claire and is pursuing her M.B.A. from the College of St. Scholastica.

Finding and Communicating the Sweet Spot: Developing Your Network's Marketing Plan >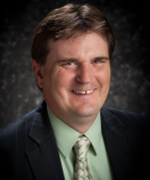 Joe Wivoda
CIO, National Rural Health Resource Center
Joe is the Chief Information Officer at the National Rural Health Resource Center in Duluth, MN. He has been working in Information Technology since 1990 and with Health Information Technology since 1993.  He has been IT Manager, Director of IT, and CIO at several Hospitals, clinics, and other healthcare organizations, and has also assisted Healthcare IT vendors with business planning and product improvement.  In addition to his healthcare experience, he has worked in several other industries including manufacturing, engineering, education, and legal.  Joe's expertise is in IT leadership, strategy, service delivery, and the process of innovation. He has led several selections and implementations of various HIT systems.  His work with Regional Extension Centers includes Meaningful Use assessments, readiness assessments, workflow analysis and redesign, project management, quality reporting, and tool design. Along with National Rural Health Resource Center staff, he also provides technical assistance to 41 Rural HIT Network Development grantees nationwide, including several Health Information Exchanges. You can read his blog entries at http://on-center.blogspot.com/

Joe received his B.S. and M.S. in Physics from the University of Minnesota – Duluth and is currently pursuing a Ph.D. in Business Administration from Northcentral University.

HIT – It's Not Going Away! Find Out How to Support Your Members >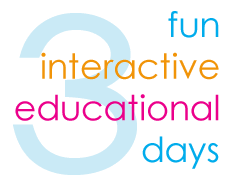 Past Conference Reviews
Sponsors, Exhibitors, and Advertisers