EMTS
NCHN Silver Partner and 2013 Exhibitor & Advertiser
EMTS' mission is to help their client's reduce the costs associated with the acquisition, on-going service, and valuation of all types of capital equipment.
National Presence - Presently have approximately 450 healthcare facilities under contract in 37 states.
Volume Pricing - Since inception in 2001, have processed in excess of $1.5 Billion of equipment related projects
Healthcare Focused - 100% of their revenue comes from their healthcare provider clients.
No Risk - Sentry is a "100% pay for performance" capital equipment cost reduction service
Comprehensive – EMTS can assist with any capital related event of at least $5,000 or more – anything equipment related, new equipment, service contracts, parts, upgrades, etc. – everything from phones/pc's to imaging
Contact:
Larry Cantarano
Ph: 720-875-0505 ext.9923
Email: lcantarano@emtsolutions.biz
Web: www.emtsolutions.biz

Georgia Health Policy Center
Silver Level Sponsor
The Georgia Health Policy Center (GHPC), housed within Georgia State University's Andrew Young School of Policy Studies, provides evidence-based research, program development, policy guidance, and technical assistance. We work locally, statewide, and nationally to improve health status at the community level.

The GHPC focuses on solutions to complex issues facing health care today including insurance coverage, long-term care, health care reform, children's health, and the development of rural and urban health systems.

Today the center is at work throughout Georgia and in more than 200 communities across the nation, helping communities achieve health improvement. Please visit us online at www.gsu.edu/ghpc or follow us on Facebook at https://www.facebook.com/GeorgiaHealthPolicyCenter.
Contact:
Beverly Tyler
Ph: 404-413-0288
Fax: 404-413-0316
Email: btyler@gsu.edu
Web: www.gsu.edu/ghpc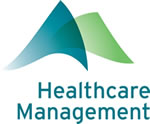 Healthcare Management
NCHN Member Partner and 2013 Exhibitor
Healthcare Management (HCM) is a healthcare revenue cycle company operated by Western Healthcare Alliance. Healthcare Management offers programs and services built to provide network sustainability for healthcare organizations across the country. Western Healthcare Alliance (WHA) is a non-profit network formed in 1989 to combine resources for the benefit of all members and better address rural healthcare issues and provides revenue cycle services, reference laboratory services, employee health benefits, regional workforce development, property insurance, leadership education and peer review.
Contact:
Jessica Taylor
Ph: 970.250.7670
Email: jessica.taylor@wha1.org
Web: www.wha1.org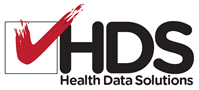 Health Data Solutions
Advertiser
Health Data Solutions offers benchmarking and incident management software solutions for hospitals, nursing homes and clinics. 
Ask Jason about partnership opportunities.  This can be a simple win for your network.
Contact: Jason Friesen
Email: jason@healthdatasolutions.org   
Ph: 817-295-3301   
Web: www.healthdatasolutions.org         

Hylant
Silver Level Sponsor
HYLANT'S MEDICAL RISK PRACTICE MANAGING RISK FOR THE HEALTHCARE INDUSTRY
Today's healthcare industry is challenged by a turbulent environment, and burdened with numerous financial and regulatory obstacles that are straining healthcare provider resources. Hylant Group's Medical Risk Practice is positioned to navigate the changing landscape of risk for healthcare organizations. Our focus is identifying exposures that threaten the balance sheet and board of directors and implementing solutions to protect corporate and personal assets, and reputations.
Hylant's Medical Risk Practice clients can expect:
Risk financing options for healthcare organizations that reduce cost and support their business goals
Technology tools that collect, manage, and distribute exposure information more efficiently
Risk management and educational resources that reduce the uncertainty of loss
Identification of medical risk exposures and delivery of products and services to mitigate financial loss
Contact: Steve Bogart
Email: steve.bogart@hylant.com   
Ph: 419-259-6028           
Fax: 419-259-6001
Web: www.hylantmedicalrisk.com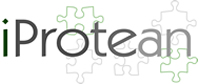 iProtean
Advertiser
"As a Rural Healthcare CEO for over 23 years, this is the first educational program that I am aware of that offers this caliber of experts addressing current issues in an environment that is not intimidating, and allows users to work at their own pace and in the privacy of their home if they so desire." -Tom Nordwick, Adams Memorial Hospital
Introducing iProtean… an innovative and cost-effective online resource that adapts to the knowledge and interests of each board member as an individual.
Interactive courses use streaming video to bring nationally-known healthcare and governance experts right to your board member's computer, iPad or other tablet.
iProtean is designed from a board member perspective, taking into account time limitations and diverse needs.
Courses are practical, convenient, self-paced, and easy to use…and may be taken with or without certification.  A powerful Learning Management System tracks progress and measures results.
For more information, including a demo and a full list of the courses and bios of the participating experts, please visit our website: www.iprotean.com.
Contact: Sue Gordon
Email: segordon@iprotean.com   
Ph: 800-771-9490           
Web: www.iprotean.com

National Rural Health Resource Center
Exhibitor, Associate Member
The National Rural Health Resource Center is a nonprofit organization dedicated to sustaining and improving health care in rural communities. As the nation's leading technical assistance and knowledge center in rural health, The Center focuses on five core areas:
Performance Improvement
Health Information Technology
Recruitment & Retention
Community Health Assessments
Networking
Contact: Sally Trnka
Email: strnka@ruralcenter.org   
Ph: 218-727-9390
Web: ruralcenter.org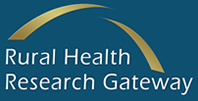 Rural Health Research Gateway
2013 Exhibitor
The Rural Health Research Gateway website is an online library which provides access to publications and projects funded through the federal Office of Rural Health Policy Rural Health Research Center Program.
The research centers study critical issues facing rural communities in their quest to secure adequate, affordable, high-quality health services for their residents.
The Rural Health Research Gateway moves new research findings of the rural health research centers to the public as quickly as possible. The Rural Health Research Gateway is housed at the University of North Dakota Center for Rural Health.
Contact:
Holly Gabriel, MPH, MLS, AHIP
Ph: 701.777.0772
Email: holly.gabriel@med.und.edu
Web: www.ruralhealthresearch.org

Rural Wisconsin Health Cooperative
NCHN Member Partner and 2013 Exhibitor
RWHC (Rural Wisconsin Health Cooperative) has been providing effective and affordable services to health care providers since 1979. RWHC is owned and operated by 37 rural, general, medical/surgical hospitals in Wisconsin. RWHC understands the challenges rural hospitals face, therefore we develop and operate services that are high quality, user-friendly, and cost competitive. Our particular areas of expertise are; Quality Indicators Reporting (Meaningful Use certified!), HCAHPS & Patient Satisfaction Surveys, Credentials Verification Organization, Leadership Training and Education, and Reimbursement Credentialing. Let us put our experience to work for you, today!
Contact:
Dave Johnson
Ph: 608-644-3227
Email: djohnson@rwhc.com
Web: www.rhwc.com

Success EHS
2013 Exhibitor
SuccessEHS is an established leader in software, services and technology meeting the needs of community health centers and clinics caring for medically underserved patient populations. The company serves more than 200 CHCs with complete EHR and practice management solutions, electronic dental record and dental imaging solutions and medical billing services.
Contact:
Dante Rankert
Ph: 205.949.1257
Email: bonniey@ehsmed.com
Web: www.successehs.com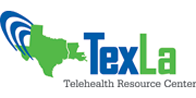 TexLa Telehealth Resource Center
2013 Exhibitor
The TexLa Regional Telehealth Resource Center provides technical assistance to health care organizations, health care networks, and health care providers in the implementation of cost-effective telehealth programs to serve rural and medically underserved areas and populations
Contact: Tom Winchell
Email: cwinch@lsuhsc.edu   
Ph: 225-993-3597           
Fax: 806-743-4010
Web: www.texlatrc.org

Additional Contact: Debbie Voyles
Email: debbie.voyles@ttuhsc.edu
Ph: 877-391-0487

Virtual Care Works
2013 Exhibitor, NCHN Silver Business Partner
Virtual Care Works has created an exciting new approach to providing medical communication and education via the Virtual Care Works platform. VCW is a secure, private broadband network enabling the practice of telemedicine, telebehavioral health and medical education as well as the exchange of protected patient data and medical images. The VCW medical grade network provides a private internet infrastructure to move electronic medical data between care providers and patients, securing personal health information within HIPAA regulations allowing data, live video and images to be shared securely and in High Definition video clarity.
VCW was founded on the recognized need for an inexpensive, medical data transport platform that providers can readily integrate with their current workflow processes. In virtually every situation they can use currently owned equipment and facilities to employ the VCW Platform. No need for any capital expenditure. The VCW platform was specifically designed with cost control and practice efficiency in mind. Our mission is to provide improved healthcare while reducing costs. By providing a certified HIPAA secure, medical grade, High Definition Video interaction between a patient and a provider, the platform allows practices to increase their patient count and profitability. Patients can now be monitored and evaluated remotely increasing a providers efficiency and assuring a much lower level of missed appointments. These video visits also qualify as a face to face meeting and can be easily coded for insurance payment.
Contact: John Baumgarten
Email: john.baumgarten@virtualcareworks.com   
Ph: 303-726-4338           

Booth Representatives:
John Baumgarten
Steve Ward (sward@cotelecare.com
Ph: 720-985-1288)

Web: virtualcareworks.com
Exhibitors

EMTS
Healthcare Management
National Rural Health Resource Center
Rural Health Research Gateway
Rural Wisconsin Health Cooperative
Success EHS
TexLa Telehealth Resource Center
Virtual Care Works
Sponsors
Georgia Health Policy Center
Hylant

Advertisers
EMTS
Health Data Solutions, Inc.
iProtean

2013 Keynote Speaker Program Donors
Partners in Health Network (Bob Whitler, WV)
Santa Cruz Adolescent Wellness Network (Cassalyn David, AZ)
Tennessee Rural Partnership (Cindy Siler, TN)
Montana Health Network (Chris Hopkins, MT)
Sunflower Health Network (Heather Fuller, KS)
Northcentral Montana Healthcare Alliance (Jack King, MT)
Southeast Texas Health System (Shannon Calhoun, TX)
HCC of Rural Missouri (Toniann Richard, MO)
Arizona Rural Women's Health Network (Kimberly Zill, AZ)
The Hospital Cooperative (Jon Smith, ID)
Western Healthcare Alliance (Jessica Taylor, CO)