Hotel Information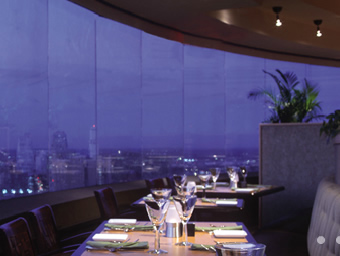 About the Hotel
Hyatt Regency Crown Center
2345 McGee
Kansas City, MO

Ph: (800) 233-1234
Online: crowncenter.hyatt.com

Note: More rooms are available (as of Tuesday afternoon, August 30th). If you have had problems reserving at the NCHN rate, this has been resolved and you can now make your reservation.
To reserve at the NCHN rate, you must call to make your reservation and tell them that you are staying with NCHN


NCHN Rate: $135 + tax (single or double)
Deadline: September 5, 2011


From the Hotel Website:

Discover the difference authentic hospitality makes at Hyatt Regency Crown Center. Genuine smiles and personalized attention ensure your stay in our inviting hotel in Kansas City is exceptional, from start to finish. With a unique blend of Midwestern warmth and a prime location, we are the ideal hotel for every guest. Catch a game at the arena, walk to the convention center, or explore art galleries, shops, restaurants and the exciting Power & Light District with ease. Within our Crown Center hotel, you'll find tempting dining options - including the only revolving rooftop restaurant in Kansas City - extensive event venues, and always, the renowned service and amenities that have made us the outstanding choice in Missouri's hotel scene.
Reservations
NCHN Rate ($135+tax)
Deadline: September 5, 2011
When making reservations identify yourself as being with the NCHN (National Cooperative of Health Networks Association) Leadership Summit. Room Reservations can be made by calling the Hotel at
(800) 233-1234

Individual attendee will be responsible for room/tax, gratuities, parking and any incidental charges. A credit card will be required as a guarantee for all reservations. Reservation information must include guest names, arrival/departure dates, the number of guests occupying each room and a valid form of guarantee.
Hotel Parking
Parking Fees: Overnight parking is available to all guests of the Hotel for $12.00 per night, per standard vehicle billed to the individual guest's folio. Additional gratuities above and beyond these fees are at the discretion of each individual guest or attendee.
Airport
Kansas City International Airport
One International Square
Kansas City, MO 64153-2054

Ph: (816) 243-5237
Online: www.flykci.com
Ground Travel
Go to the airport ground transportation site for a list of travel options including the following:

Metro Bus Service
Taxis
Shuttle Services
Rental Cars